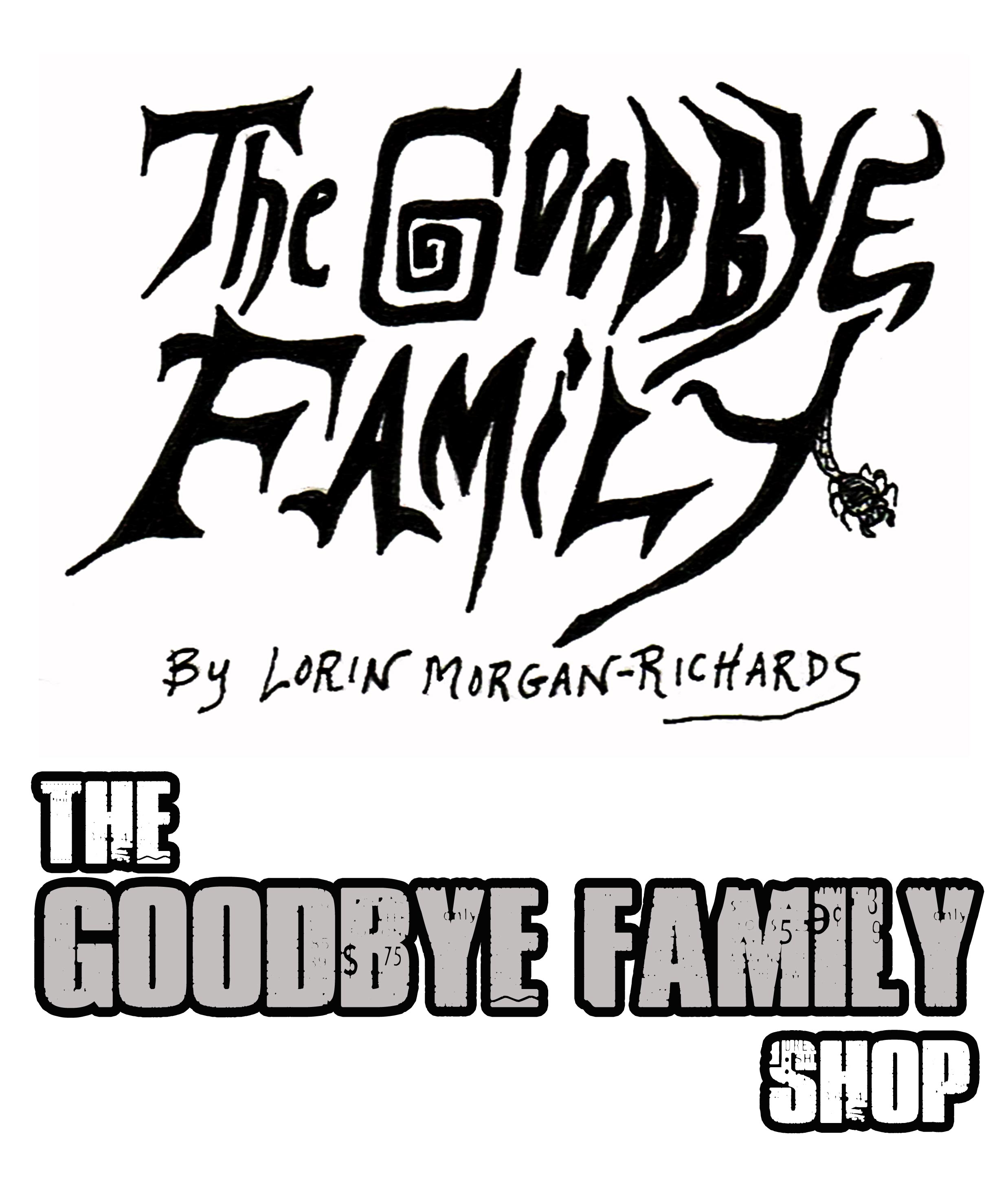 The GoodBye Family

Represent your favorite fearsome family with GBF Gear! Shirts and mugs feature art by Lorin Morgan-Richards.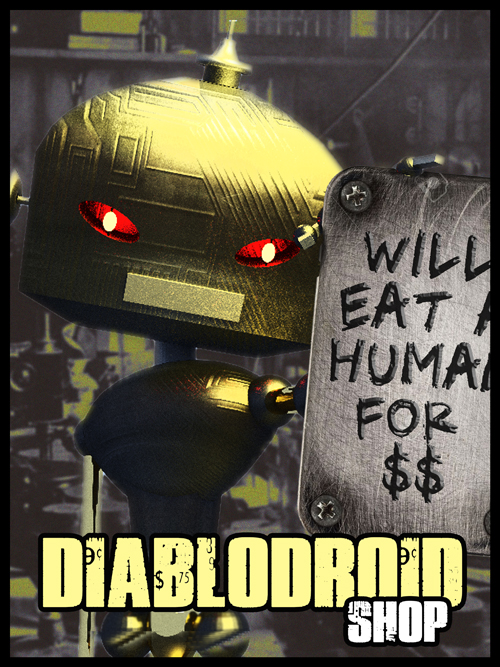 DiabloDroid
The renegade robot, DiabloDroid, has set up his first shop here at SteamKat. Who are we to deny him?
Diablo is the author of "Love, Apathy", "Way Back Wendell" and the artist/writer of the upcoming "Special Man and Dumb Girl".